Our lawn mowing and maintenance service.
Here at Pro Green Grounds Maintenance, we specialize in large commercial, apartment buildings, condos, industrial, offices, and also residential. We take pride in all our work from the smallest residential mowing job to large commercial mowing maintenance packages.
Many commercial lawns and large residential properties can sometimes just be too much for the owner to maintain. Pro Green Grounds Maintenance can handle those jobs, we mow, edge, weedeat and blow all the grass off sidewalks and driveways. Attention to detail and professionalism is what we are best known for in the Saint Petersburg, Hillsborough County, Pinellas County and surrounding areas.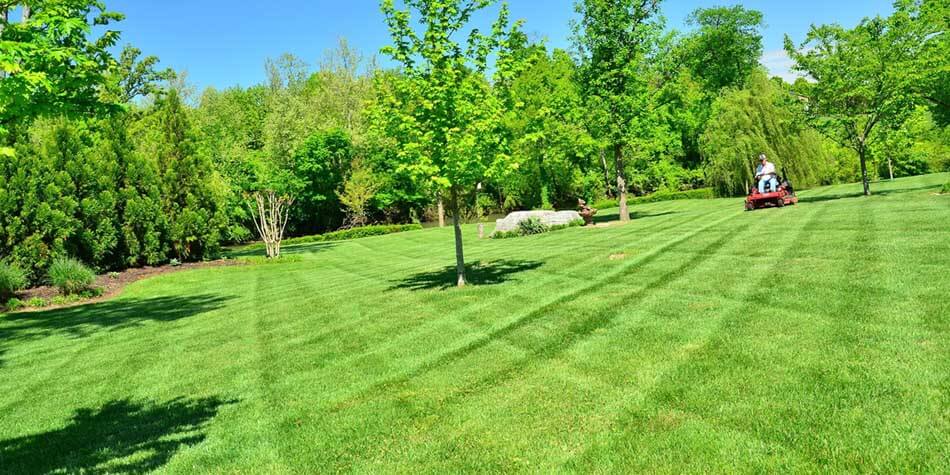 What is included in our lawn mowing and maintenance services?
We start with our professional mowing equipment, sharpening blades every morning on all mowers, making sure that your grass is cut to the appropriate length based on the type of grass your home or commercial property has.
Then we use our high powered string trimmers to trim around trees, landscaping, house or business or any other obstacles that might be in your lawn.
We pay special attention when edging your property with our powered edger. We edge around your driveway, sidewalks and landscaping beds this creates nice straight finished edges around your lawn.
Pro Green Grounds Maintenance finishes the job by blowing all the grass clippings off of your walkways and driveways, and picking up all debris and leaves. We always clean up after ourselves, that's how professional do it.
Why choose Pro Green Grounds Maintenance for your lawn care and maintenance services.
We know there are numerous choices for lawn care services in the Saint Petersburg, Hillsborough County, Pinellas County and surrounding areas be we are one of the best! We have mowed and maintained residential and commercial properties for many years. Our clients will always receive professional personalized services from our locally owned and operated business.
When you contact us at (727) 308-9627 we will start with an initial consultation to discuss all requirements and suggestions. We want to make sure your property receives the attention to detail on a regular ongoing basis. We will always show up on time, on the days we agreed to and deliver exceptional lawn care service. This will create a beautiful lawn that is well maintained and thriving. We look forward to starting your lawn care maintenance at your home or business.